DJ Sam – Owner, Master of Ceremonies
When our big day exactly came, DJ Sam and his staff blew my expectations out of the water and certainty made our wedding a day to remember. He and his staff were very professional yet full of excitement the entire day. DJ Sam knew exactly what to play to keep everyone dancing the entire night. After our cake cutting, our dance floor was full the entire the time until the venue turned up the lights and told it was time to go home – that was almost three hours!
Patricia and Chris Hawrylik - October 15th, 2017 - Plainfield, CT
Truly a professional, "DJ Sam" has an outstanding resume and is in extremely high demand.
He began his career in Gloucester, England more than 30 years ago as a mobile and night club DJ.  In 1979 he was winner of the Grand Disco DJ Championship.
After coming to the US in 1981, he became a popular air personality on WKND and has also appeared on WFSB, Channel 3, and CPTV.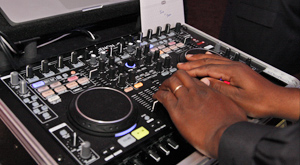 DJ Sam is an expert Wedding Professional and is a seasoned entertainer – not just a DJ.  He's an experienced DJ and will take care of every detail as YOUR Reception Entertainment Director!
With a silky smooth radio voice and a great personality, DJ Sam is right for the person who wants it all.  Style, sophistication, versatility, and ultra classy performance.  He's FUN, unique and has an uncanny sense of music programming that just fits perfectly all the time.
This is the man to have at your wedding reception …..nothing else compares, guaranteed.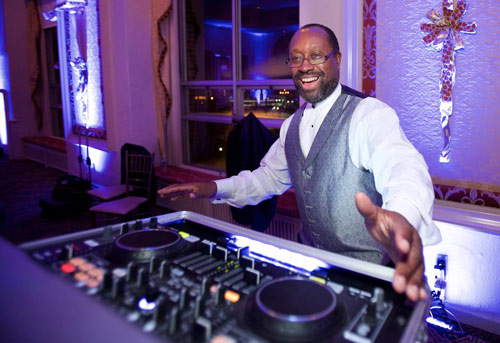 DJ Sam has been recognized by his peers in the industry as DJ Times ~ The International Magazine For Professional DJ's as a Mobile DJ of The Month.  He was also a Founding Member of The Connecticut Professional Disc Jockey Association.
He is a Five Star Entertainer and Brides Choice Award Winner. Atmosphere Productions is also featured in Eric and Amanda's winning wedding on the season finale of TLC Television's reality show "FOUR WEDDINGS". DJ Sam also appears in the CNBC Valentines Day special "Love At First Byte" featuring his clients who met on Match.com.
Atmosphere Productions was recently selected by David Tutera's Wedding Blog staff writer for her wedding and featured on ItsABridesLife.com. Check out other featured blogs such as StyleMePretty.com, and BridalTweet.com.
DJ Sam's ability to read the crowd and mix the right music is impeccable. With his English background, natural elegance, and class, it's easy to see why others have said "there's no better choice". If you're looking to please and impress not only yourself, but your guests, then make the right choice and be ready to dance!
DJ Sam was extremely organized and easy to work with throughout the planning process. He was constantly keeping us in the loop and helping us to feel how prepared he was for the big day.  The day of the wedding we had so many guests approach and let us know how much they loved DJ Sam's music choice, transitions, and how involved he was.  We would recommend Atmosphere Productions to any couple planning their wedding!
Ellen and Patrick Kelly - September 2nd, 2017 - Pensacola, FL
DJ Mike, I just want to say thank you very much for the amazing job you did and for being our DJ for our wedding. Phil and I can't thank you enough….. We couldn't have asked for a better night and understand why you guys are number one on Norwich Inn's vendor list for the DJ's. You can guarantee that I will send any business I can your way and know who to call of a DJ is ever needed for something again!!! Once again thank you so much for an amazing night.
Jamison and Philip Salva - September 16th, 2017 - Lebanon, CT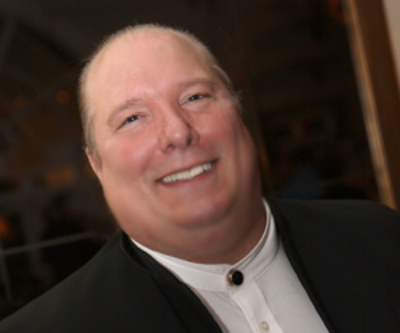 Michael James comes to Atmosphere Productions with an extensive career in the music business as a singer, recording artist, radio personality and wedding disc jockey. He's been a professional mobile disc jockey for over 15 years.
Starting at the age of nine, Michael James, started his professional singing career with The Interfaith Boys Choir based in Waterbury, CT. He expanded his music career as lead vocalist and front man for the RCA recording artist "Lothlorien" from 1980-1986. From 1988 -1992 with a group called "Extortion". Michael James then transitioned into a traditional wedding singer and also produced his own radio show on WAPJ from 2000-2003.
With his outgoing personality, meticulous detail and vast musical knowledge, Michael James is sure to add a touch of class and elegance to the success of your event.
For the reception the music was great.  It flowed very well and the preparation system made the entire event feel unique to our tastes.  DJ Michael was great and checked on us a few times.  Additionally we had to move the ceremony inside due to rain and he got everything reset up in time.  We were very pleased…..
Kelli and Kristopher Cullen - June 20, 2015 - Fitchburg, MA
Good Sound Doesn't Just Happen….
Professionally sound equipment is used in ALL our systems. Advanced digital audio technology combined with our pro wireless systems highlight our high quality professional mobile sound systems.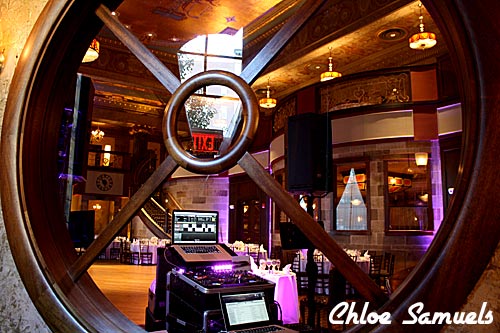 These unique mobile sound systems feature the latest MIDI technologies by Denon, Virtual DJ with professional studio software including MixMeister Studio and Sound Studio.
Professional Sound Equipment