"By far the hands down BEST vendor we used for our big day. DJ Sam was professional and responsive to all of our needs. From day one he made us feel like we were going to have the best night of our life, and we did!!! Not only did he absolutely rock the dace floor as it was packed all night, he also helped make the night easy for my wife and I. I think the best part of working with DJ Sam is his enthusiasm for his job and how he truly goes out of his way to make your night special and unique to you. His attention to detail and his organization go a long way to helping the day run smoothly. I would recommend DJ Sam to anyone who is looking for a DJ."
Lauren & Joseph Ingriselli - Berlin, CT
PERSONALIZED – YOUR WISHES
Imagine – NO STRESS OR PRESSURE – Relax, You'll be assisted in the selection of music from our exclusive FREE music list, exclusive FREE user-friendly Reception Planning Guide and FREE On-line Events Planning tools. Yes, we'll pay close attention to every detail, making sure your reception runs smoothly – we've considered every detail, so that you can plan your reception the way you want. We're FUN, we're flexible and we'll listen!!! That's right…YOU can create an ATMOSPHERE of elegance and sophistication or high energy excitement. From the largest formal reception to an informal gathering, YOU tell us what YOU want… You want lighting? How about live musicians? …..It's YOUR day, it's up to YOU!.
EXPERIENCE – YOUR EXPECTATIONS
CELEBRATING over 35 years of experience, with an in-depth knowledge of all types of music styles and formats. One of the nations Top Rated DJs and a music expert in his own right, former U.K. Nightclub and Radio DJ from Gloucester, England, will oversee all the details of your event. "THE Voice" of former WKND Mid-Day on-air personality, also heard on Severn Sound Radio and across Europe on Starpoint Radio, with appearances on WFSB, Channel 3, CPTV, seen nationally on TLC Television's reality show "FOUR WEDDINGS" and Sally & Steve's segment on the MSNBC Special "On-Line Dating: Love At First Byte". Former Panelist and Speaker at the 1996 International DJ Expo in Atlantic City, Member of The DJ Network, Member of The West Hartford Chamber of Commerce, Member of The Association of Professional Entertainers, and certified as "Mobile Disc Jockey of the Month" by D.J.Times, the International DJ magazine. NO OTHER Connecticut Disc Jockey can claim these distinctions.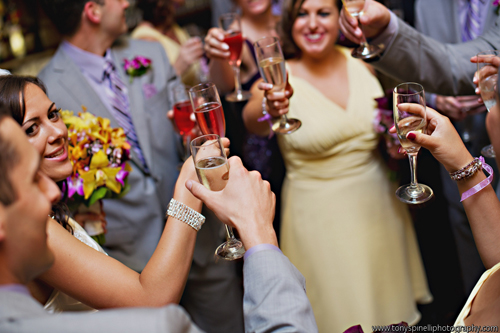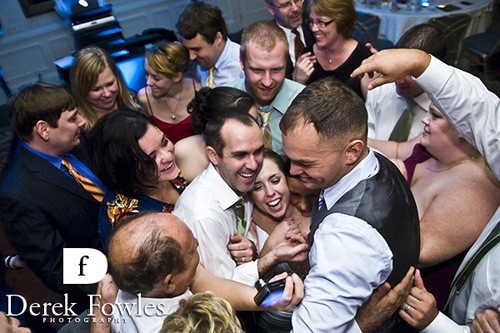 QUALITY – YOUR NEEDS
Setting the standard for EXCELLENCE with fresh, different, unique and original ideas. We'll work with you, typically spending between 12-20 hours planning, preparation and performance, on YOUR special day. Get our expert advice from our Blog posts, Facebook & E-mail updates which focus on getting the best of out of YOUR wedding day. We'll coordinate all aspects of the reception with the Photographer, Videographer, and the facility (ask them, we've most likely worked with them in the past), so that you'll never have any surprises…in fact you'll have nothing to worry about…just relax and enjoy!
THE PARTY OF A LIFETIME
It's true! GREAT MUSIC and great DJs help create memorable Wedding parties. ATMOSPHERE PRODUCTIONS will turn your reception into a fun and exciting event that your guests will NEVER forget. Our performance will be professional, classy, elegant, and stylish – NEVER the center of attraction BUT always fun.
OUR MONEY BACK GUARANTEE – If you look the DJ in the eye at the end of your wedding reception and say you didn't have FUN, we'll refund your money.  I mean it, and I put it in writing. Subject to a few clearly stated terms and conditions in my contract, that you must follow, your money will be refunded.