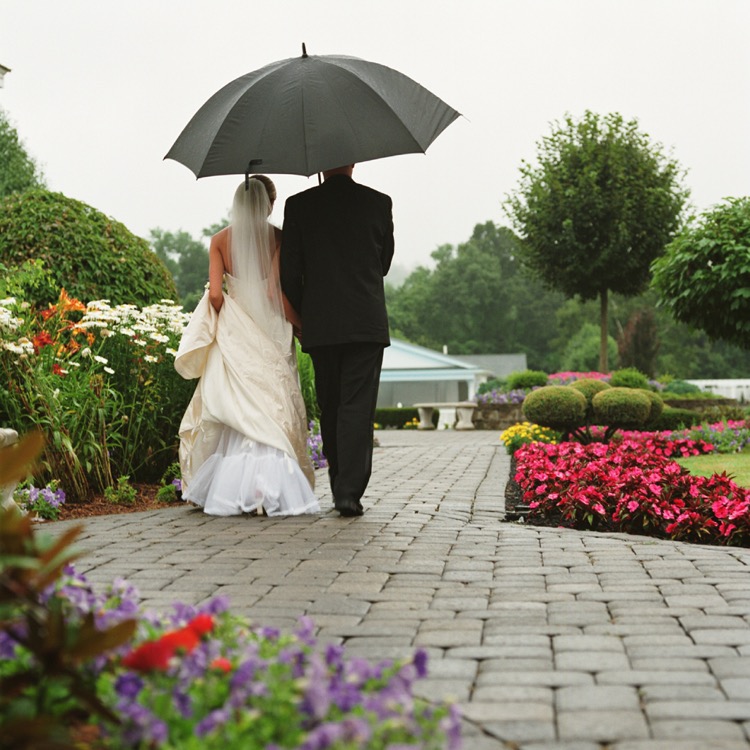 If your like most couples, you want a nice relaxing Honeymoon…. preferably away from home.  Here's 5 tips to protect it whilst your away:
Avoid sharing detailed info about your Honeymoon plans online, in auto-response emails, on social media and with casual acquaintances.  Don't print your exact address in Engagement or Wedding Announcements.  This will alert potential burglars when your home is unattended.
Leave your gifts at your parents or a close friends home while your away.  There's nothing like a room full of unopened gifts to entice someone to break into your home.
Arrange for the grass to be cut or if your going away during the Winter months, arrange for snow removal.  Have the mail service and newspaper delivery stop.  Even better, have a friend stop by on a daily basis to give the house that "lived in" look.  If you have pets consider hiring a house sitting service.
Tell the police the dates you'll be away.  Alert your neighbors or if you have a neighborhood crime watch let them know, so they can keep an eye on your home and alert police if they see something suspicious.
Consider getting a surveillance system with audio and video.  Make sure all locks are already properly installed and latched, including windows, patio doors and front doors BEFORE you leave.
Atmosphere Productions LLC is a CT Wedding DJ, providing professional mobile entertainment service, Music, Reception Entertainment Directors, MC and DJ's primarily for Weddings in the Greater Hartford area but throughout Connecticut, Massachusetts, New York, Rhode Island and in the New England area.
Specializing in wedding disc jockey entertainment, radio and club dj's, corporate and business events, photo booth rentals, ceremony musicians, strolling violinist, guitarist, cocktail and chamber musicians, custom lighting, custom song editing and voice-over services.
For further information visit our website at www.atmosphere-productions.com
Contact us TODAY for FREE information.
DJ Sam
Sylvester Samuels
Reception Entertainment Director
As featured in Eric and Amanda's winning wedding on the season finale of TLC's TV
"FOUR WEDDINGS"
Couples' Choice Awards™ 2014-2016, Bride's Choice Awards™ 2011-2013 and Gold Rated Awards™ 2011-2013
Atmosphere Productions LLC
Professional Disc Jockey Entertainment
PO Box 330303
West Hartford, CT 06133-0303
Phone: 860.231.7141
Skype: atmosphereproductions
Celebrating over 30 Years in the Wedding/DJ/Entertainment Music Business
Member of The DJ Network
Member of The West Hartford, CT Chamber of Commerce
Member of The Association of Professional Entertainers
DJ Times ~ Mobile DJ Of The Month
Former WKND Air-Personality
Copyright © 2016 Atmosphere Productions™ LLC All Rights Reserved.